Brand Name: TIANYANG
Type: Seafood Deep Processing Spray Dryer
Model: LT-300
Material: SUS304, SUS316L, Ti
Max. Water Evaporation Capacity: 300kg/h
Heating Method: Electricity + steam, fuel oil, gas, up to the user.
Applications: Medicine processing, chemicals processing, plastics processing, food processing, etc.
Warranty: One year
Product Description
LT-Series high-speed seafood deep processing centrifugal spray dryer is the technology most widely used in the drying industry. It is most suitable for producing solid powder or particle products from seafood foods, when the particle size and distribution of the ­final products, residual water contents, mass density and the particle shape must meet the precise standard, spray dryer drying is one of the most desired technologies.
LT-300 seafood deep processing spray dryer adopts PLC automatic control. All operations are completed automatically according to the process parameters set by users. It fully meets the requirements for seafood foods deep processing production in GMP.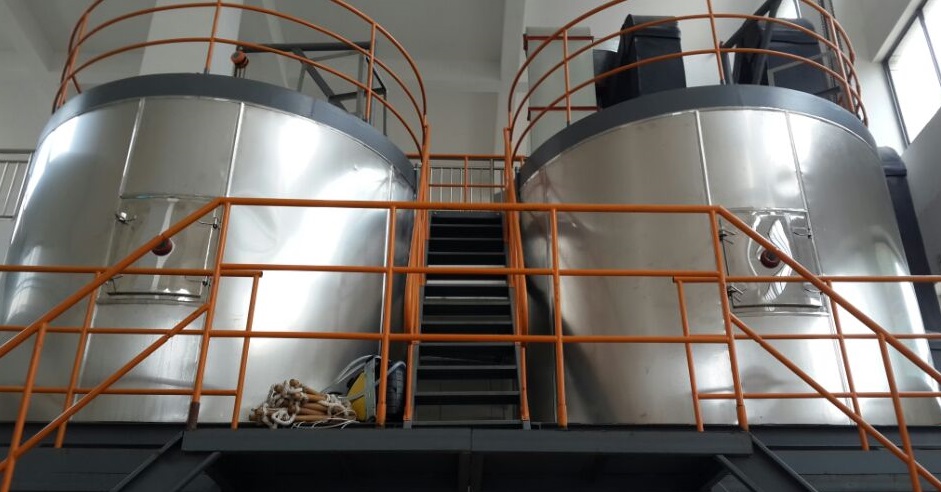 Technical Specifications of Seafood Spray Dryer
| | |
| --- | --- |
| Model | LT-300 |
| Max. Water Evaporation Capacity (kg/h) | 300kg/h |
| Material | SUS304, SUS316L, Ti |
| Inlet Temperature (℃) | 140-350℃ |
| Out Temperature (℃) | 80-90℃ |
| Spray Type | High Speed Centrifugal Atomizer |
| Applications | Medicine processing, chemicals processing, plastics processing, food processing, etc. |
| Transmission Form of Centrifugal Spray Head | Mechanical transmission |
| Atomization Rotated Speed (RPM) | 15000-22000 |
| Spray Disc Diameter (mm) | 150 |
| Heating Method | Electricity + steam, fuel oil, gas, up to the user. |
| Electric Heating Maximum Power (KW) | Customized |
| Dimensions (L×W×H) mm | Customized |
| Dry Powder Recovery | ≥95% |
Main Features
* Drying speed is very fast;
* Product has good dispersibility, fluidity and solubility;
* Production process is simplified, easy to operate and control;
* The air drying chamber wall of the drying chamber is used to eliminate or reduce the stick wall phenomenon;
* Drying chamber wall and roof top adopt air cooling system to prevent material from melting hot wall;
* The powder collection system uses dehumidification air cooling technology to prevent moisture absorption and agglomeration of the product and facilitate product packaging;
* Meets the requirements of GMP national standards, and the air cleanliness of contact with materials reaches.
Drying Material
* Inorganic: Aluminum nitride, zirconia, potassium fluoride, bentonite, kaolin, barium sulfate, lead sulfate, sodium aluminum, chromium oxide, titanium dioxide.
* Macromolecule Polymers: Urea-formaldehyde resin, PVC.
* Dyes: Dispersol red FB, reactive dyes, etc.
* Chemical Agents: Silica dioxide, diatomite, sodium silicate, wood calcium, sodium ligninsulfonate, naphthalene series water reducer.
* Pesticide: Carbendazol chloride wettable power.
* Food and Feed Additives: casein peptide phosphate, potassium sorbate, fish serum.
* Fertilizer: Potassium humate, sodium humate.